We recognize that all our young patients are unique and deserve to receive dental care that reflects their individual needs. Our experienced and talented dental team is committed to working with you and your child to create a comfortable, stress-free, and rewarding dental experience every time you visit our practice.
We are pleased to welcome you and your family, and we look forward to working with you.
---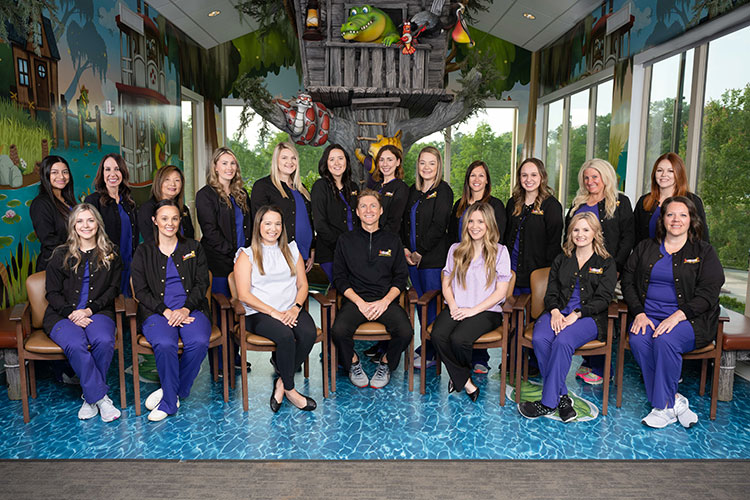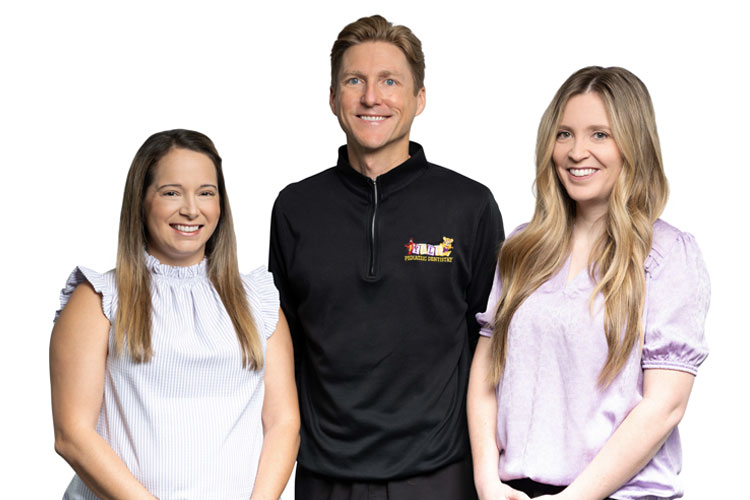 Administration Team
Brenda
Front Office Administrator
Brenda went to school for billing and coding in 2016 and joined Yale Pediatric Dentistry's front office in 2019. Her favorite experience is seeing parents and children after they finish with their appointment, knowing that we provided a good, happy service for them.
Brenda and her husband have been married for nearly a decade. They just welcomed a beautiful baby girl. Brenda enjoys spending time with family, exploring new places and restaurants, and being at home cooking and watching movies.
---
Carol
Insurance Coordinator
Though Carol is trained as a dental assistant, she uses her expertise in the dental field to deftly verify dental eligibility and benefits as our insurance coordinator. She enjoys playing a part in giving children self-confidence by creating beautiful smiles for them.
Carol and her husband have four daughters, one granddaughter, and two cats. She loves to cook, watch movies, and spend lots of time with her granddaughter.
---
Casey
Office Manager
Casey began her career in dentistry more than 20 years ago and joined Yale Pediatric Dentistry as our office manager in 2014. Her bright, positive personality makes every day enjoyable and interesting. She truly cares for the patients and it shows in everything she does.
Casey has a wonderful husband of two decades and a pair of awesome children who keep her on her toes. She says busy with her kids' sports, and wouldn't have it any other way!
---
Jennifer
Financial Manager
Jennifer earned a BS in dental hygiene from LSU School of Dentistry in 2003. She and her husband, Dr. Yale, opened Yale Pediatric Dentistry in her hometown of Denham Springs in 2009. In addition to managing our financials, she serves the children of Livingston Parish by providing dental education programs in schools and day cares to teach children about their dental health. Jennifer is positive, optimistic, and full of energy. She finds it very rewarding to work with a team that genuinely cares about children and treats them with the highest level of care.
Jennifer and Dr. Yale have two daughters, Anna Kate and Avery. They are members at The Chapel Baton Rouge Church and enjoy serving there. They also love LSU sports and snow skiing.
---
Kali
Administrative Assistant
Kali attended Accelerated Dental Assisting Academy in 2020 and joined our administrative team in 2021. She enjoys making patients and parents smile, and works hard to make them as comfortable in the dental setting as possible.
Kali has a small zoo at home, consisting of two cats, two dogs, and a goat! In her free time, she enjoys spending time with family and friends, cooking, and going to the gym.
---
Kalin
Front Office Administrator
Kalin graduated from Accelerated Dental Assisting Academy in 2021 and can be found at our front office, where she loves chatting with patients and helping parents with their scheduling needs. She loves being around children and being a part of taking care of them in some way; it makes her happy!
Kalin's favorite things are roller skating, concerts, spending time with family and friends, and working at the 13th Gate Haunted House.
---
Expanded Duty Dental Assistants
Our team of Expanded Duty Dental Assistants assists the doctors during procedures, teaches patients about oral hygiene, and helps patients feel comfortable in the dental chair. Their goal is to make sure each patient has the best experience — and the best oral health — possible.
---
Brianna
Bri attended Academy of Acadiana in Lake Charles in 2019 and then moved to Denham Springs where she started working at Yale Pediatric Dentistry. She makes sure to learn about each patient's fears so she can ease them into being more comfortable with us. She also loves getting to hear all of the stories kids tell!
Bri's hobbies mainly include binge-watching Netflix and taking naps with her fur baby Bella. She enjoys spending time with her family and friends and trying new Mexican restaurants — Queso is her favorite!
---
Julia
Julia attended Alexandria Dental Assistant School in 2017 and furthered her education by completing her EDDA in 2019. She enjoys watching the progression of the children who come through the door nervous to when they leave with a smile on their face.
Julia is originally from Seattle and moved to Louisiana in 2014 with her husband and Baton Rouge native, Michael. She enjoys traveling, cooking, and spending time with her two children.
---
Kelsey
Kelsey graduated from Accelerated Dental Assisting Academy in 2015 and attended the expanded duty dental program at LSU to gain her EDDA certification. Her favorite part of her job is seeing the smile on a patient's face after they've had a great experience at our office.
Kelsey enjoys spending time with her family and friends. She's been sky diving, but her greatest adventure will be welcoming her first child with her husband this summer.
---
Kimberly
Kimberly attended Accelerated Dental and worked in general dentistry for a short while before returning to her roots as a preschool teacher and joining Yale Pediatric Dentistry. She loves creating for kids a positive, supportive, and comfortable environment when coming to the dentist.
Kimberly can always be found looking for her next favorite outfit, checking out a new restaurant, or walking around the LSU lakes. She also loves spending time with family, giving all the hugs and kisses to her nieces and nephew.
---
Laura
Laura has been an EDDA for more than 15 years, a dozen of which have been in pediatrics. In the near-decade she's worked at Yale Pediatric Dentistry, she's heard a lot of hilarious stories from the kids — by far her favorite part of her job.
At home, Laura enjoys spending time with her children, cooking, and boat racing. The beach is her favorite place to be.
---
Rebekah
Rebekah attended Medical Training College's dental assistant program in 2015. She started at Yale Pediatric Dentistry as a receptionist in 2016 and became an assistant in 2018. She enjoys being a part of the process of helping children overcome their fear of the dentist, and seeing their progress each time they come in.
Rebekah spends time with family, especially her nieces and nephews. She loves to travel and be outside, and is an active member of Fundamental Baptist Church, she enjoys singing, helping out at various activities, and working in the nursery.
---
Sierra
Sierra attended Accelerated Dental and completed her EDDA certification in 2021. Her goal is to help kids feel comfortable at the dentist and not be afraid.
Sierra has two dogs and a cat, and loves spending time with her family and friends.
---
Victoria
Victoria attended Medical Training College's dental program in 2015 before joining Yale Pediatric Dentistry. She enjoys working with kids and giving them ease and comfort when coming to the dentist.
Outside of work, Victoria enjoys crafting and spending time with her fiancé and son. She also enjoys going hunting during deer season.
---
Whittney
Whittney went to Medical Training College in 2015 for her dental certification and was hired by Yale Pediatric Dentistry shortly after graduation. She has a passion for working with kids and enjoys being a part of their first experiences with dentistry.
Whittney is married and has a young son and a dog named Baxter to keep her busy at home.